Slow Ride WALK & Art Cart
In April, join us for a community walk in partnership with Elysian Valley Neighborhood Watch. We will walk from Rattlesnake Park (Fletcher & the LA River Greenway) to Egret Park (the south end of the path in EV), making a safe space for pedestrians on the LA River Greenway shared path. Midway, we will get creative with social practice artist Michael Lewis Miller.
At Egret Park, we will enjoy some refreshments courtesy of River Run - your reward for making it to the end!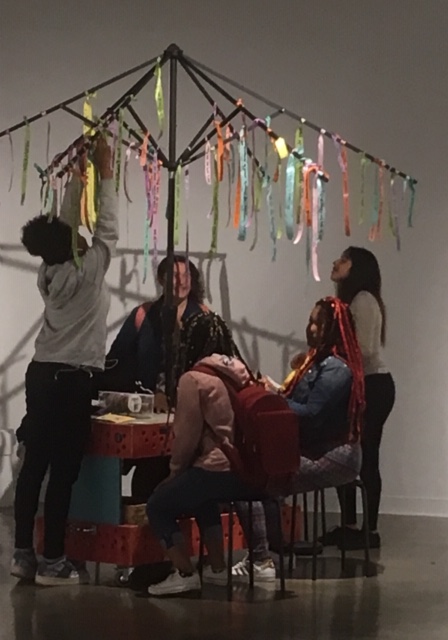 About Michael Lewis Miller
Michael Lewis Miller earned an MFA from the University of Southern California, Los Angeles. Known for interactive sculptures, installations, and performances that use wood, textiles, and found objects to explore themes of love, death and labor, I also love California Native flora and fauna. His Native garden in Atwater Village was included in the Theodore Payne Foundation for Native Plants Garden Tour for several years. Miller also organizes exhibitions that focus on social practice and interaction.

Add River Run to your regular fitness routine! River Run is a tranquil and relaxing run along the Elysian Valley Stretch of the LA River, starting at Egret Park. Although quiet and secluded, River Run is just a fifteen-twenty minute run to restaurants, coffee shops, craft beer brewery, unique shops and art galleries. It is a mostly flat run with some hilly stretches. Come meet others in your community to run with. A variety of long and short distance run events are created monthly. All levels welcomed.